Director and CEO
Kymberly Franklin
Kymberly Franklin was appointed Director and CEO (acting) effective February 20, 2021, by Order in Council. Prior to her appointment, she served as senior legal counsel for the Nova Scotia Human Rights Commission. She has been with the Commission for 7 years. Ms. Franklin has been practicing Human Rights law for 17 years.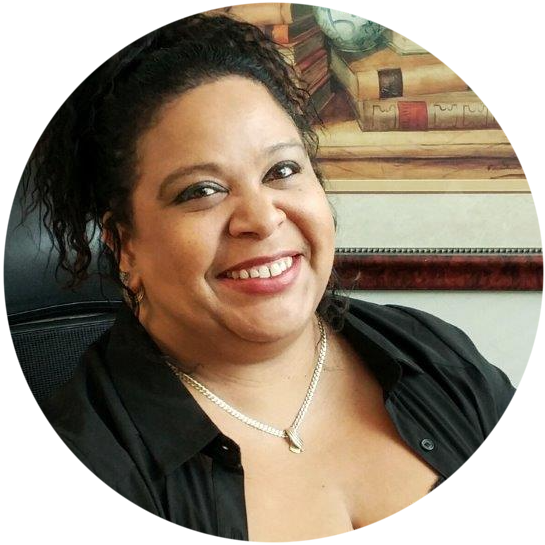 Ms. Franklin was born in Michigan, USA, but has mainly lived in Nova Scotia since 1989. A mother of two, she maintained a successful career while balancing her home life.
Ms. Franklin graduated from the University of Michigan's business program, after which time she worked in both Canada and the United States in entrepreneurial roles as well as in corporate settings. Upon her return to Canada, Ms. Franklin studied Nursing in Halifax and worked in the field for a number of years before attending law school at Dalhousie University. During her years at law school, Ms. Franklin worked for in the consular section of the US State Department at the Consulate in Halifax.
Upon graduating from law school, Ms. Franklin opened her own firm in 2005 and had a very successful general practice, including criminal, family, corporate and human rights law. Ms. Franklin closed her practice in 2014 to pursue human rights law as a specialty. Ms. Franklin has been a leader in advancing human rights since she began her time at the Commission, taking the lead on initiating the Street Checks project with Dr. Wortley and working closely throughout with all stakeholders.
Together with her successful legal career, Ms. Franklin owned and ran local businesses over the years advancing her skills and expertise in the area of entrepreneurship. Ms. Franklin has a particular interest in and enjoys educating others and has been asked to be a guest speaker at many Nova Scotia Universities, Community Colleges and the University of Toronto. She also taught classes at Success College, Nova Scotia Community College and volunteers to speak at High Schools throughout the Province, on topics such a career choices or human rights. Ms. Franklin is a member of the Nova Scotia College of Nursing Adjudicative and Regulatory Committees, as well as the Hearing Committee for the Nova Scotia Barristers' Society. In addition, Ms. Franklin is the Treasurer for the Canadian Association of Statutory Human Rights Agencies (CASHRA).
Ms. Franklin has presented at many conferences across Canada and internationally, presenting on issues of racism, diversity and most recently racial profiling, cannabis in the workplace and transgender issues. Ms. Franklin also spoke on behalf of the Nova Scotia Commission on the state of human rights in Nova Scotia at the United Nations in Geneva, Switzerland. She has been engaged in public speaking for many years and has presented to different levels of government and many diverse community groups.
Ms. Franklin's diverse background, both personally and professionally, has allowed her unique insights into human rights issues. She has gained extensive experience in working with Community and other stakeholders on human rights issues in Nova Scotia and beyond. Ms. Franklin continues her work at the Commission, assisting in advancing human rights and educating Nova Scotians.