New Director, Race Relations, Equity, and Inclusion
Jul 21, 2021
The Nova Scotia Human Rights Commission is pleased to welcome Ayo Aladejebi to its senior management team as Director, Race Relations, Equity, and Inclusion. This role is central to the Commission's mandate and critical to advancing human rights through education and awareness.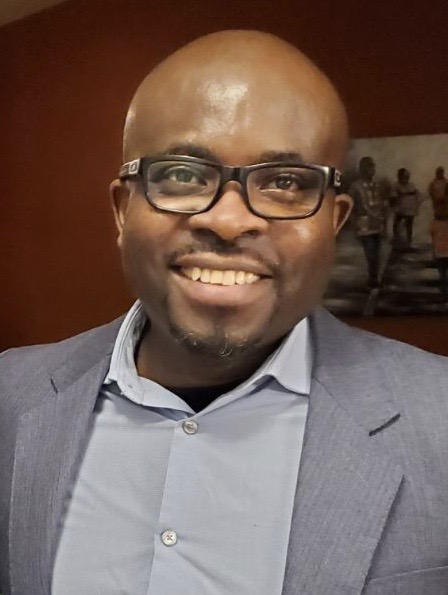 Ayo is originally from Nigeria and has lived in Nova Scotia for more than 20 years. He comes to the Commission from the Halifax Regional Municipality where he worked as Senior Advisor for the African Nova Scotian Affairs Integration Office, a division of the Office of Diversity and Inclusion. In this role, Ayo provided guidance and leadership to foster better relationships with communities of African descent across HRM.
Ayo has a Master of Arts Degree in Education in Lifelong Learning with a specialization in Africentric Policy and Research from Mount Saint Vincent University. Professionally, and personally, his worldview is influenced by Africentricity, Critical Race Theory, Liberation Theology, and Post and Anti Colonialism.
He brings a culturally appropriate lens into policy development, community engagement, and corporate training. He has also led key initiatives pertaining to equitable municipal service delivery to communities of African descent in the HRM. Prominent among these are the African Nova Scotian Road to Economic Prosperity Plan and the Anti-Black Racism Strategy and Action Plan.
The breadth and depth of Ayo's professional and personal experience and education promises to further advance the Commission's capacity to provide educational programming and culturally appropriate, resonant, and meaningful service delivery to equity-seeking communities.
Ayo sits on the Board of the Africville Heritage Trust, the Advisory Board for the Diversity Employment Network, the board of the Immigrant Parents' Network, and he provides ongoing advice to the Association of Nigerians in Nova Scotia. He also supports the work of the African Nova Scotia Decade for People of African Descent Coalition.
His biggest accomplishment, however, is being a husband and a father to three amazing children.