2016 Human Rights Award Recipients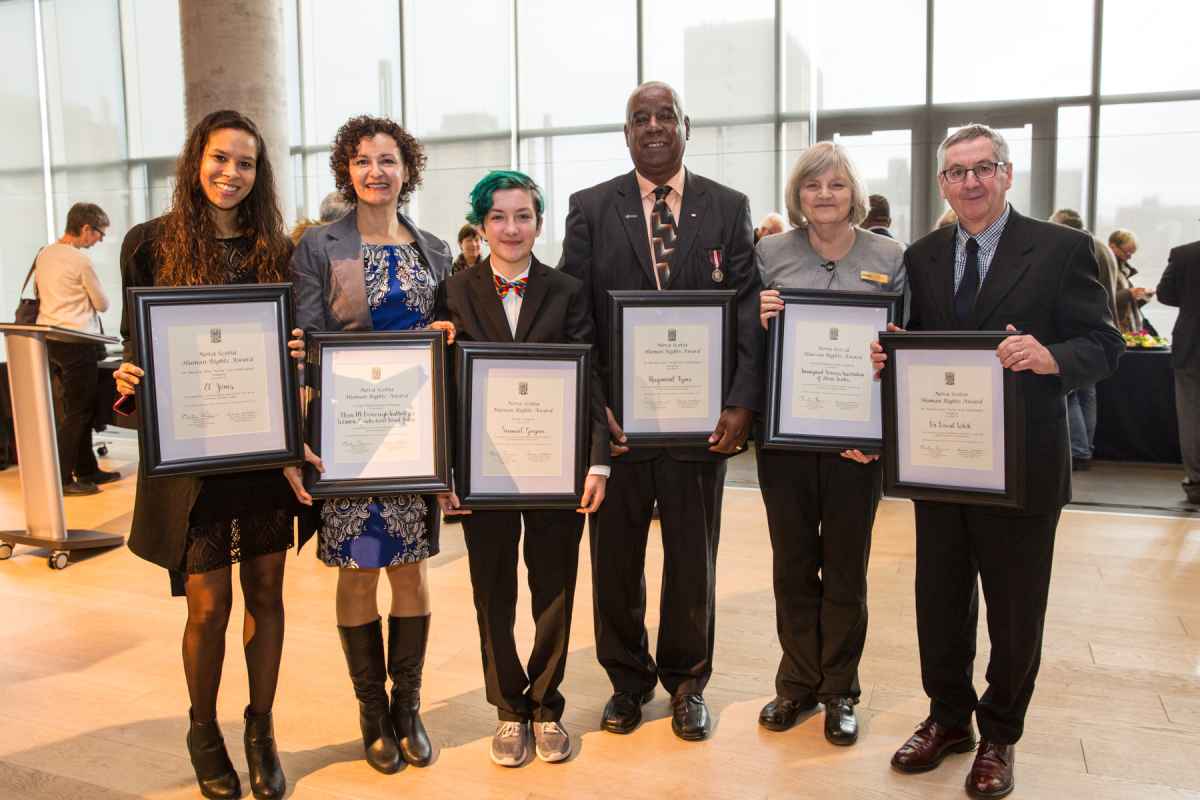 Sam Gregan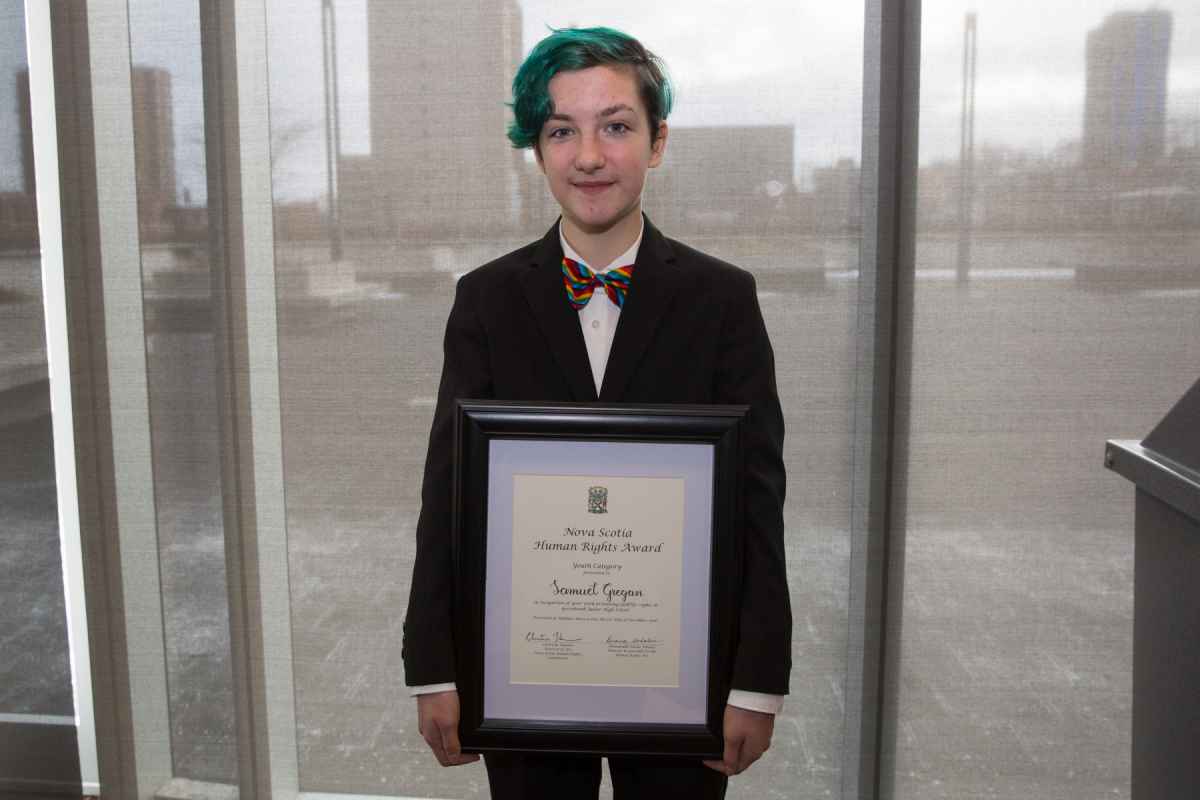 Sam Gregan, a grade 9 student, is a committed activist within the LGBTQ community. He is the leader of the Gorsebrook Junior High School Gender Sexuality Alliance (GSA), which he has participated in for the past three years. He was the driving force behind the creation of an LGBTQ program called #OwnTheChange, developed by the Gorsebrook Junior High GSA for grade 6 and 7 students. He is a co-administrator of an Instagram page @lgbtq.pass.it.on that provides a safe space for LGBTQ youth to share their stories and offer each other support. To date, it has over 100,000 followers. He is also a member of the Youth Board of Directors with The Youth Project in Halifax. Sam is receiving this Nova Scotia Human Rights Award in the Youth Category because he has brought a great deal of awareness of LGBTQ issues and terminology to other members of the Gorsebrook Junior High School GSA and to the entire school community.
Dr. David Leitch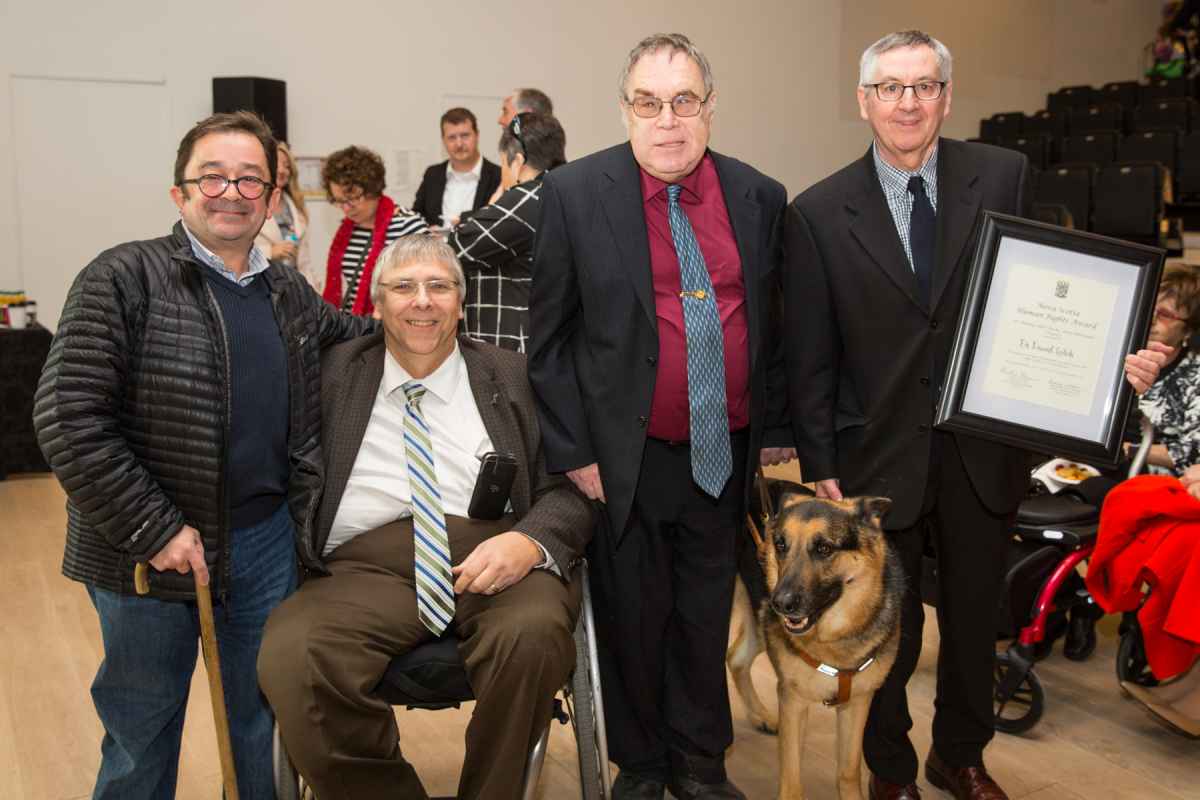 Dr. David Leitch is described as a compassionate, and incredible human being, not afr aid of a challenge, and a committed change-maker in the lives of people with disabilities. He is a sociologist and educator, and his work on issues of equity and inclusion spans more than three decades. His work has enabled all students to thrive at Saint Mary's University -- as Director of Counselling, he spearheaded the establishment of Fred Smithers Centre for Support for Students with Disabilities. His research supported the view that persons with disabilities were significantly under represented within higher education. Since 1985, Fred Smithers Centre at Saint Mary's has been unwavering in its commitment to lead by example and to serve as a model of accessibility and inclusion for persons with disabilities. Prior to working at St. Mary's, Dr. Leitch was a Director of Help Line where he gained insight into the struggles faced by many members of our community. The need to advocate on their behalf inspired his future work.

Eluned (El) Jones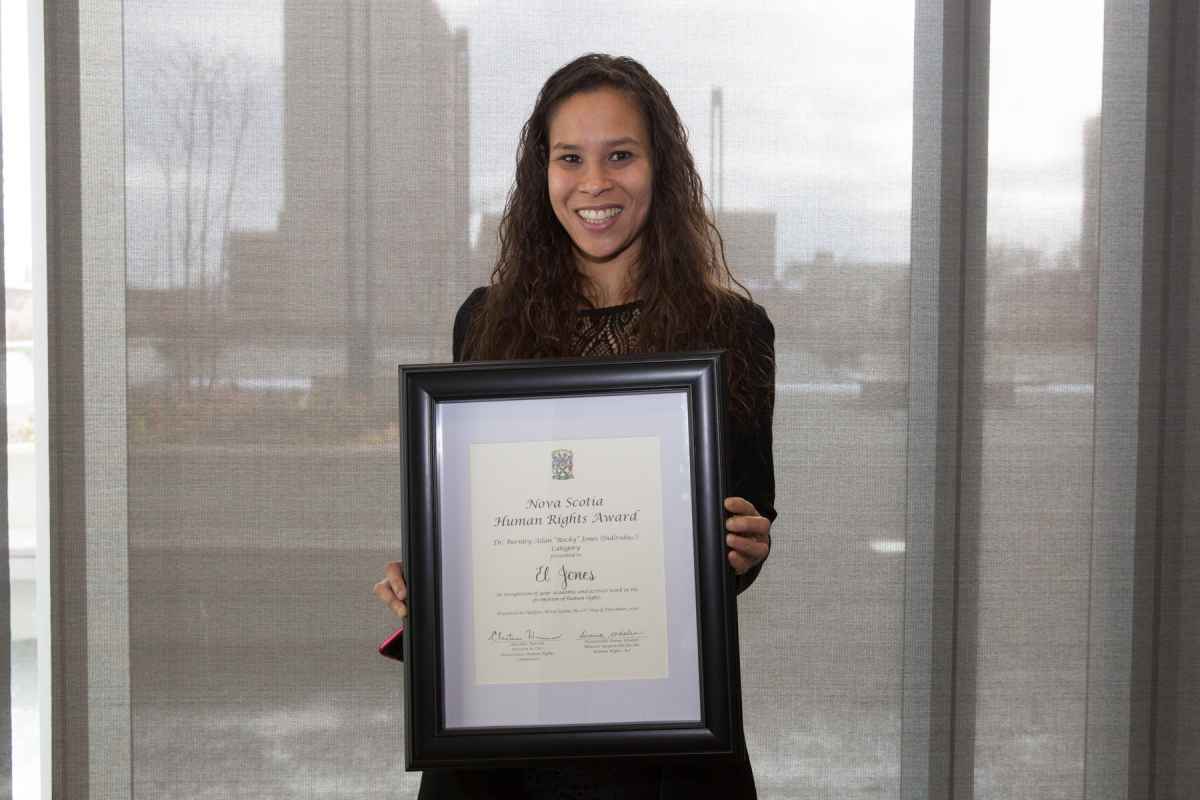 Eluned (El) Jones is a poet, educator, and activist. She is a doctoral candidate at Dalhousie University and teaches in universities around Halifax. She was nominated by a member of her thesis supervisory committee, Dr. Todd McCallum, based on her work in Nova Scotia's prisons, her advocacy for criminal justice reform, and her involvement in discussions of sexual assault and "consent culture" on college and university campuses. They jointly designed curriculum for inmates at the Nova Scotia Correctional Facility. She was Halifax's fifth Poet Laureate from 2013-2015 and is a two-time national poetry slam champion. She hosts the Black Power Hour show on CKDU 88.1 which centres on the creative work of prisoners and she advocates on their behalf. She has written commentary in several local publications and her book, Live from the Afrikan Resistance! was released by Roseway Press in 2014. Nova Scotians have benefited from Jones' ceaseless work against racialized, general and sexualized forms of bias, whether in the law or mass media.
Raymond G.. Tynes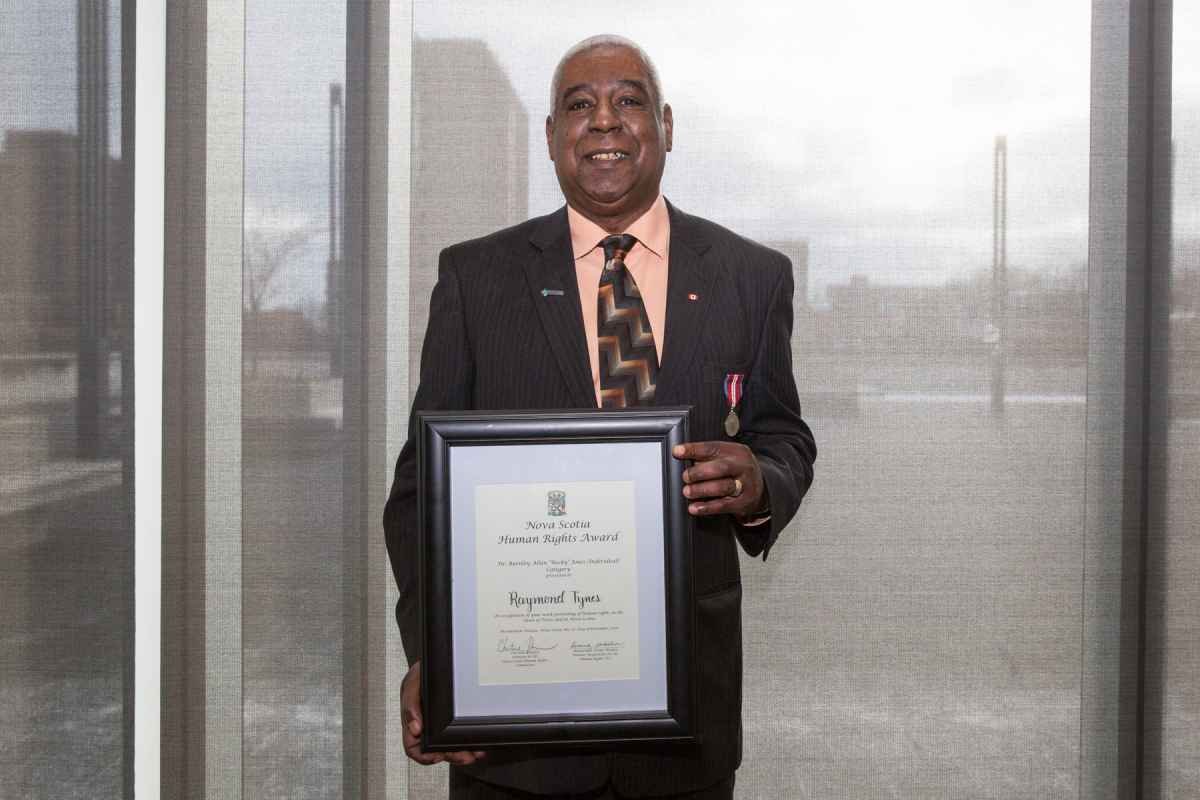 Raymond G.. Tynes is dedicated member of his community and has always fought for the rights of marginalized people. He was the first African Nova Scotian to serve on Chignecto Central Regional School Board and the first African Nova Scotian elected as town councilor for the Town of Truro serving for 12 years, including terms as Deputy Mayor. Mr. Tynes was a guest speaker at the 50th Anniversary of the Civil Rights Movement in 2013 held in Birmingham, Alabama. He has worked with UNESCO's Coalition of Canadian Municipalities against Racism and Discrimination over the last 10 years and served various organizations promoting and embracing diversity. He's held positions such as Board Chair and Interim Executive Director at the Colchester Community Workshop, which offers programs to people living with disabilities. Mr. Tynes founded the "Embrace" Truro cultural festival, which is now an annual event. He supported having the Town of Truro raise its first Pride Flag, and lead the town team at the first annual Pride parade. He helped create employment opportunities for African Nova Scotian and First Nations students in Truro, and worked with the Parole Board to provide opportunities to those re-entering the workforce. Mr. Tynes was a recipient of the Queen's Diamond Jubilee medal.
Alexa McDonough Institute for Women Gender, and Social Justice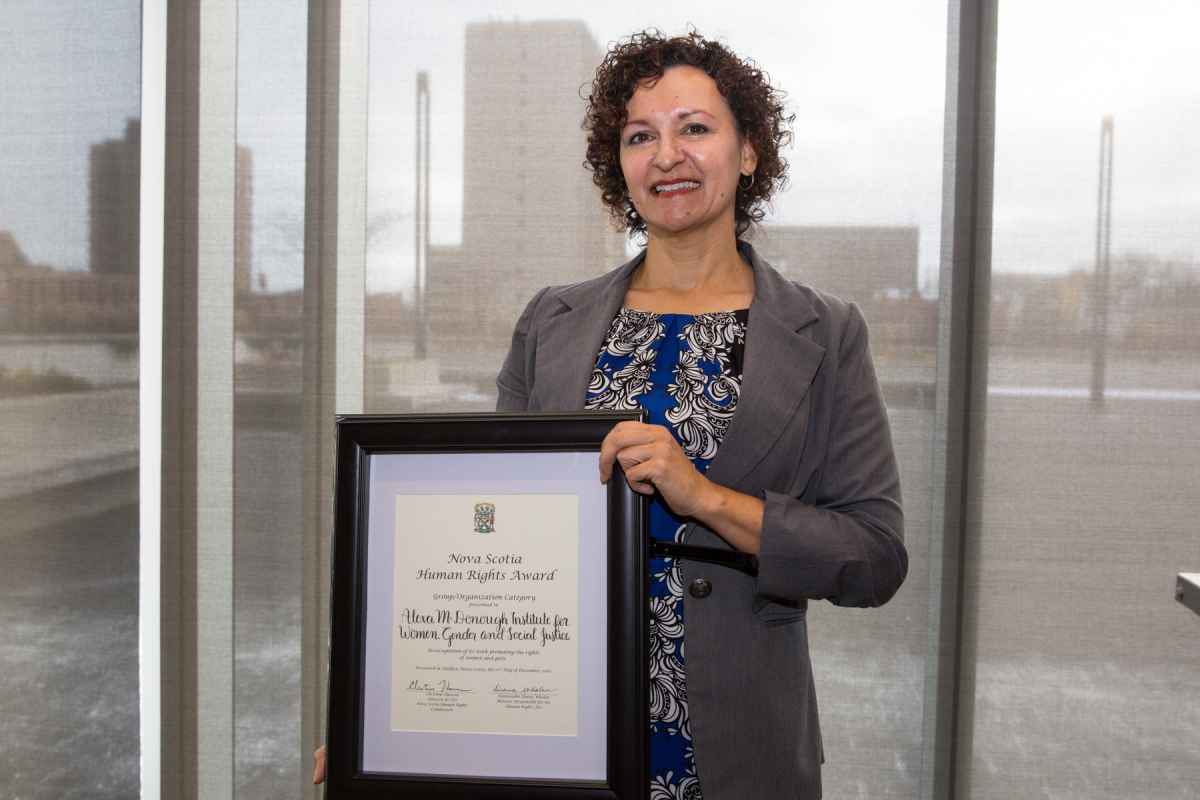 The Alexa McDonough Institute for Women Gender, and Social Justice (AMI) at Mount Saint Vincent University (MSVU) is a hub of feminist energy, action and research that seeks to achieve equity and improve lives locally and globally. It does this through education, partnerships, action and research under the guidance of a steering committee of volunteers. The nomination highlighted AMI's annual Girls' Conference which is in its sixth year and held during International Women's Week at MSVU. It provides opportunities for girls and young women to learn together in a safe space about human rights, social justice issues and other issues relevant to them. It is open to all who identify as girls and young women from across the province. Delegates are attracted to the conference from diverse communities through partnerships with community groups, organizations and schools. AMI's activities, including the Girls conference, promote women's leadership, a principle to which MSVU is committed.
Immigrant Services Association of Nova Scotia (ISANS)
Immigrant Services Association of Nova Scotia (ISANS)is a leading community organization that welcomes immigrants to Nova Scotia. Working in partnership, we offer services and create opportunities to help immigrants to participate fully in Canadian life. ISANS serves 4,000+ immigrant clients annually in 101 communities across the province. With the help of 650 trained and active volunteers, it delivers services ranging from refugee resettlement to business counselling, from literacy-level English language training to integrated language and pre-employment programs for specific professions. The organization was nominated because it was instrumental in its initiative to resettle Syrian refugees into the province as part of the Government of Canada's commitment in 2015-2016. Working in partnership with Nova Scotians, ISANS staff went above and beyond in the resettlement of refugees, ensuring that all individuals and families were provided sufficient support to resettle in our communities. In fact, ISANS was the first organization in the country to have all families into stable housing and they continue to work extensively as refugees transition into longer-term settlement in our province. ISANS has demonstrated its commitment to promoting human rights, diversity and inclusion to create a truly welcoming Nova Scotia. Gerry Mills is the Executive Director of ISANS.